The Jeep Wrangler has been one of the most popular off road vehicles ever since the first model rolled off the line in 1986. Despite the fact that these vehicles didn't bear the Wrangler name until '86, America's love affair with them stretches all the way back to WWII when they were used by American troops. And over the last 80 years, Wrangler owners have been replacing, modifying, and upgrading their rigs in every possible way. In fact, the Jeep Wrangler is one of the most popular vehicles to customize of all time!
When deciding which improvements to make first, thousands of owners choose to make their Wrangler more practical, modern, and even safer by upgrading their Jeep lights. Simply put, the Jeep Wrangler is an extremely capable vehicle, and the outdated factory bulbs just can't keep up. For increased light output and dramatically better visibility, Diode Dynamics LED upgrades are the perfect solution for your Wrangler's lighting!
One of the most popular off road lighting upgrades is adding a light bar to your Jeep. Luckily Diode Dynamics has designed the Stage Series light bars with advanced total internal reflection (TIR) optics to ensure that every bit of light emitted from the LEDs is focused into highly-efficient, optically designed beam patterns. Each of our 6 inch light bars has greater light output than most generic 30 inch bars commonly found on eBay. Our light bars are available from 6 inch options all the way to 50 inches, so no matter what your application, there is a Stage Series light bar for you. Each light bar comes with our universal mounting brackets, but we also offer custom-engineered Jeep light kits.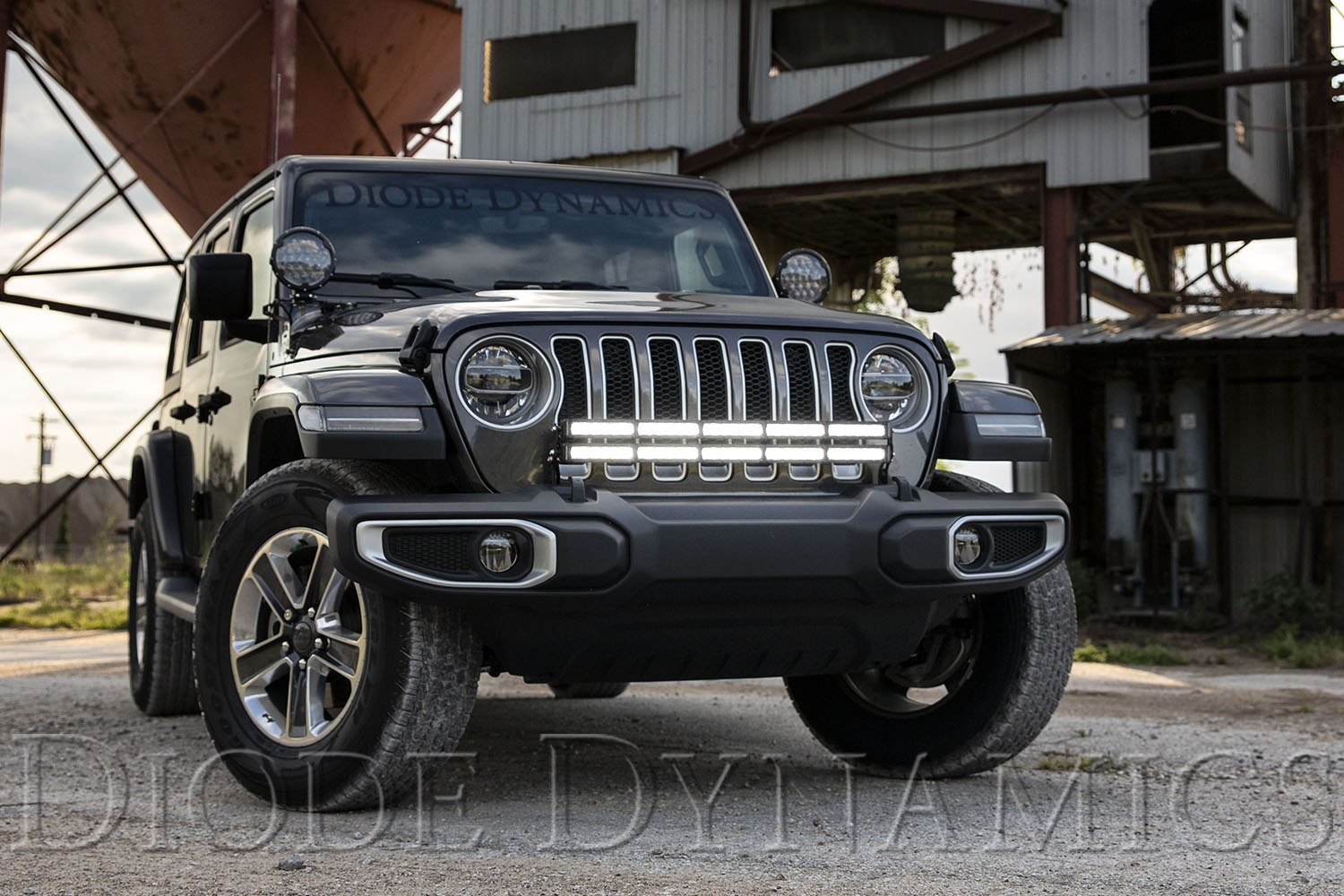 If you have a 2018-2020 Jeep JL Wrangler or 2020 JT Gladiator, you can easily mount our light bars using four different kits. 
Another popular lighting upgrade is adding LED pods to your Jeep. Our newly-released SS3 LED Pods utilize the same TIR optics as our Stage Series light bars in a smaller package. Available in different beam patterns, colors, and power levels, our SS3 LED Pods can be mounted using our universal mounting brackets, or with our custom-designed Jeep light kits. Utilizing our CAD-designed brackets, our SS3 Fog Light Kits are a direct replacement for the factory fog lamps on your 2007-2020 Wrangler and Gladiator. These fog light kits use factory mounting points for plug-and-play installation and they can significantly improve your visibility while driving in inclement weather conditions. We also offer a number of simple plug and play bulb replacements including LED tail light bulbs, turn signal bulbs, and interior bulbs.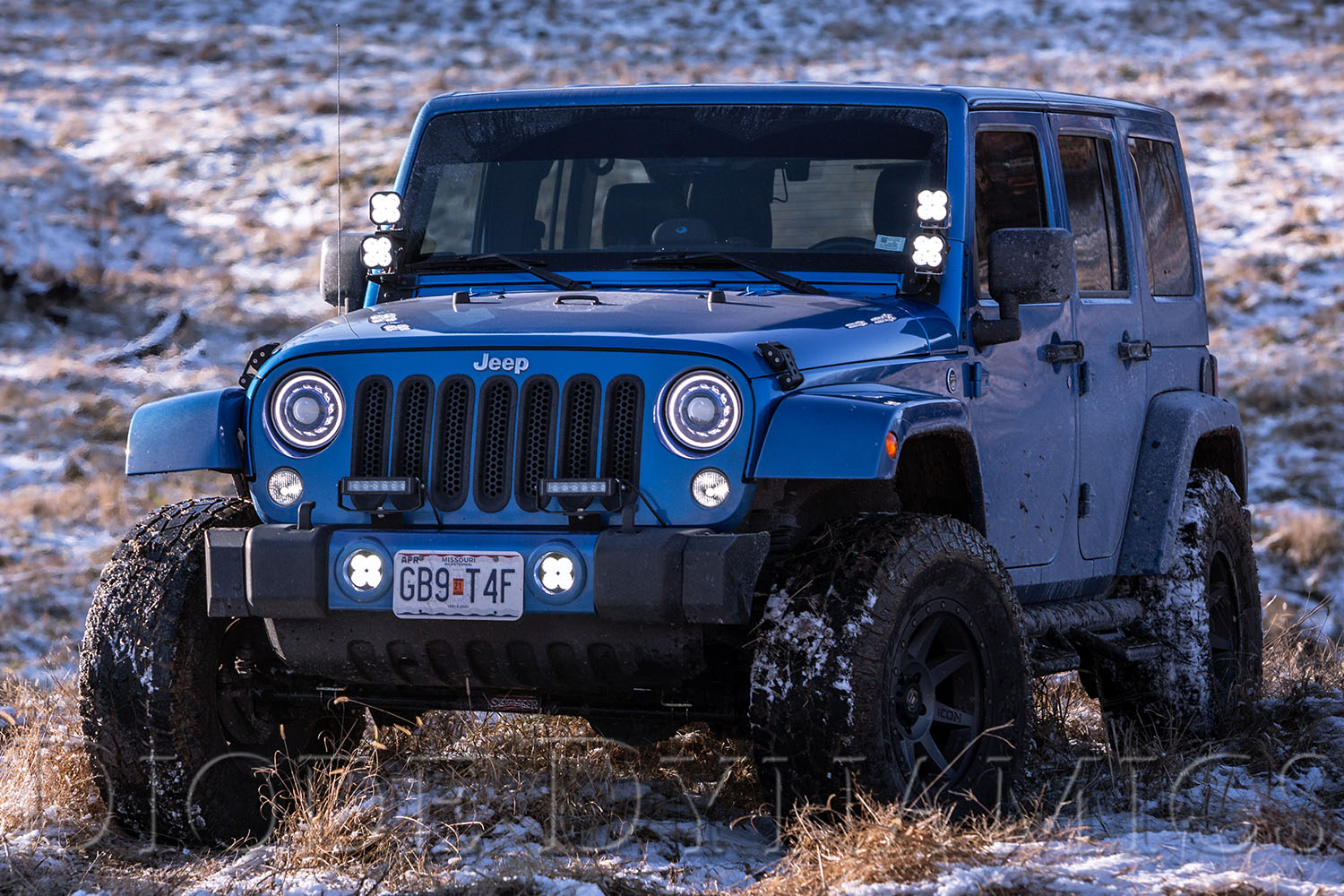 If you have been looking to upgrade your Jeep lights, you have come to the right place. Use our vehicle finder tool to see a full list of all of our products we offer for your Jeep. If you have any questions about any of our lighting products, please feel free to contact us by calling 306-717-8666 or sending an email to support@esskcustoms.com.